Webinar

October 5, 2021
Preparing Your Finances for the Future
---
In 2020, the average life expectancy in the United States was 77.3 years. But if you retire at 65, that doesn't mean you only need to save enough money to last 12.3 years — one in three 65-year-olds live to age 90, and two-thirds live to age 80.1 Without the right preparations in place, you could find yourself face-to-face with every retiree's greatest fear: running out of money.
On Tuesday, October 5 at 12:00 PM ET, we are holding a webinar to discuss how you can prepare your finances for the future. XML's Senior Wealth Advisor and Partner, Eric Wightman, will outline the key considerations that should play a role in your retirement planning strategy. Specifically, Eric will discuss:
How the COVID-19 pandemic has impacted the way we think about retirement
Navigating investment risk in retirement
How to identify the right investment strategies for your risk tolerance and time horizon
Why it is important to take a strategic approach to withdrawals from your retirement accounts
1The Hamilton Project, Probability of a 65-Year-Old Living to a Given Age, by Sex and Year. (Link)
Register for this webinar by filling out the form below:
---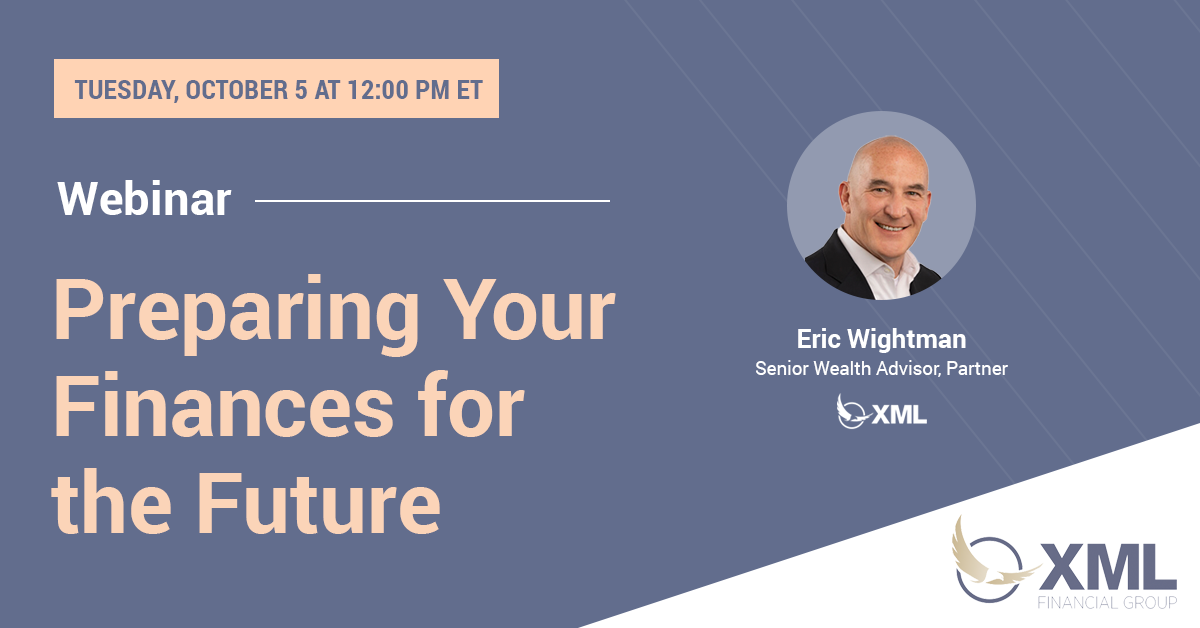 This webinar is for educational and informational purposes only. Content is not intended to be a recommendation, solicitation or endorsement of any company, strategy or service discussed nor should it be perceived as individual advice.
Eric Wightman
Eric Wightman is a Senior Wealth Advisor and Partner of the XML Financial Group. Eric is dedicated to building lasting relationships with his clients and helping them navigate a complex world in order to build a sound financial and investment plan that centers around what matters most to them.

With more than 20 years of wealth management experience, Eric has been recognized for his accomplishments by various financial publications. He also hosts "Common Sense Investing," a podcast aimed at educating investors about a variety of financial topics. Eric considers himself a value investor and firmly believes that successful investing requires having a value-oriented financial plan.

Before embarking on a career in financial services, Eric attended culinary school and worked at numerous award-winning restaurants and hotels throughout the country. Eric is committed to service in his community and has helped with fundraising for a number of local charitable organizations such as Hope Cam, the Orphan Foundation of America and The Neediest Kids.